Current Situation from FloridaDisaster.org
Dense Fog In West Central And Southwest Florida This Morning...Low Visibility Also Reported Across Northeast And Southeast Florida...Isolated To Scattered Showers And Thunderstorms Forecast In South Florida Today...Rest Of State Will Be Dry And Cool...Moderate Risk of Rip Currents For All Panhandle And Big Bend Beaches Today...No Fire Weather Threat Today...
Updated 8:30 A.M. EST Wednesday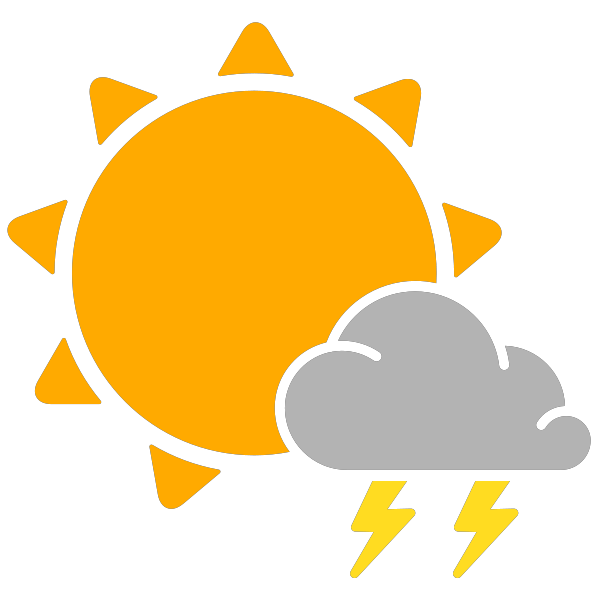 A Dense Fog Advisory is in effect for most of West Central and Southwest Florida. Visibilities are also low across the Suwannee Valley and Northeast Florida. The fog should clear in most areas by mid-morning. The cold front that was moving through the state yesterday has moved into the Strait of Florida as of this morning. The front is expected to stall and become stationary, which will bring a 40-50% chance of showers and thunderstorms for most areas of South Florida today. No severe weather is forecast to develop from any storms that form. The remainder of the state will be dry as cool, dry air has moved in behind the cold front. The fire weather threat in North Florida has ended, for the time being, due to all the heavy rain this week. Still, parts of Central and Southwest Florida are beginning to show signs of drying soil moisture, which will aid in the spread of wildfires. There is minor flooding forecast for several rivers in the Panhandle, though no major impacts are expected.
Otherwise, expect mostly cloudy skies in South Florida and mostly clear to partly cloudy skies in North and Central Florida. Temperatures will be very mild again with highs in the upper 60s to low 70s in North Florida, in the mid 70s in Central Florida, and in the low to mid 80s in South Florida. Overnight temperatures will cool down to mid 30s to low 40s in North Florida, the low 50s in Central Florida, and the mid 60s in South Florida.
No fire weather is forecast today for the Panhandle and Big Bend due to heavy rainfall forecast. Gilchrist County has a burn ban in place.
There is a moderate risk of rip currents for all Panhandle and Big Bend beaches. There is a low risk of rip currents at all other beaches in Florida today. Beach goers are urged to check with local beach rescue for the latest surf conditions and to always swim within sight of a lifeguard.
Florida's ESF-18 is committed to engaging the private sector in disaster response.
The State's response effort is initiated through the State Emergency Response Team (SERT), which is comprised of Governor-appointed Emergency Coordination Officers (ECO) from State agencies and volunteer organizations. Emergency Support Function (ESF) 18 Business, Industry, and Economic Stabilization integrates disaster response with private sector organizations. ESF 18 coordinates local, state and federal agency actions that provide immediate and short-term assistance for the private sector. Further, ESF 18 works with business and industry to identify available resources to meet the needs of the State and its citizens.
Working together to ensure that Florida is prepared to respond to emergencies, recover from them, and mitigate against their impacts.

Mission of SERT and the Florida Division of Emergency Management