Current Situation from FloridaDisaster.org
...Moderate Wildfire Threat Across the Peninsula Today...High Risk of Rip Currents for the Panhandle and East-Central Peninsula Beaches...Isolated showers and Thunderstorms Possible This Afternoon...Fog Development Tonight...
Updated 9:30 A.M. EST Monday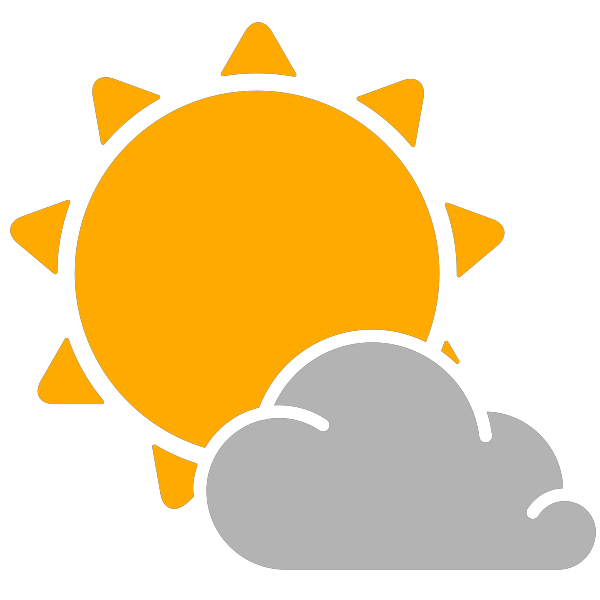 Another warm spring day is ahead, particularly across North Florida. Patchy fog settled over parts of the Panhandle early this morning, but will dissipate by late morning. Across the Peninsula, skies are mostly sunny. High temperatures this afternoon will reach the middle 80s inland, and the upper 70s to near 80 degrees along the coast where a sea breeze will help to moderate temperatures. Skies this afternoon will be partly cloudy.
With a warm and moderately humid air mass in place, isolated showers and thunderstorms are possible across the Panhandle and Big Bend. They will be few and far between and most will stay dry. A weak cold front approaching the area will likely keep a small afternoon rain chance in place for the Panhandle into Wednesday. Elsewhere, isolated showers/sprinkles are possible along the East Coast south of Brevard County.
Tonight, skies will be mostly clear and winds will be calm. This will allow widespread fog to form late tonight across North and Central Florida. Lows will range from the upper 50s inland to the middle 60s along the coast.
Due to abnormally dry and existing drought conditions, there is a moderate threat for wildfires in the Peninsula today. A low threat for wildfires is forecast elsewhere. Inland, relative humidity values will drop into the 40 percent range, with light winds around 5-10 mph. Remember, wildfires can still occur on low fire weather threat days. A low threat does not mean no threat. Glades, Okeechobee and Hendry counties currently have burn bans in place.
Everyone is urged to exercise extreme care with respect to outdoor activities that could cause wildfires. Avoid the use of any equipment that can cause sparks near dry grass. Do not toss lit cigarettes on the ground. Report new wildfires quickly to the nearest fire department or law enforcement office. Residents and visitors should always use caution when handling flammable materials and open flames. Remember, wildfires can still occur on low fire weather threat days. When a Red Flag Warning is issued, it means that conditions are favorable for explosive fire growth. For fire safety tips, visit FireWise.org.
Onshore winds and high surf will cause an elevated rip current risk at many beaches today. A high risk for rip currents is forecast for Eastern Peninsula beaches from Daytona to Vero beach and for Eastern Panhandle beaches. A moderate risk for rip currents is forecast for all other East Coast beaches and along Big Bend beaches. A low risk for rip currents is expected at all other Florida beaches today. Rip currents can still occur on low risk days.
Florida's ESF-18 is committed to engaging the private sector in disaster response.
The State's response effort is initiated through the State Emergency Response Team (SERT), which is comprised of Governor-appointed Emergency Coordination Officers (ECO) from State agencies and volunteer organizations. Emergency Support Function (ESF) 18 Business, Industry, and Economic Stabilization integrates disaster response with private sector organizations. ESF 18 coordinates local, state and federal agency actions that provide immediate and short-term assistance for the private sector. Further, ESF 18 works with business and industry to identify available resources to meet the needs of the State and its citizens.
Working together to ensure that Florida is prepared to respond to emergencies, recover from them, and mitigate against their impacts.

Mission of SERT and the Florida Division of Emergency Management