Current Situation from FloridaDisaster.org
...Another Day of Below-Average Temperatures...No Chance of Rain Today With Plenty of Sunshine...Moderate to High Risk of Rip Currents Expected at Gulf Coast Beaches...
Updated 8:50 A.M. EST Wednesday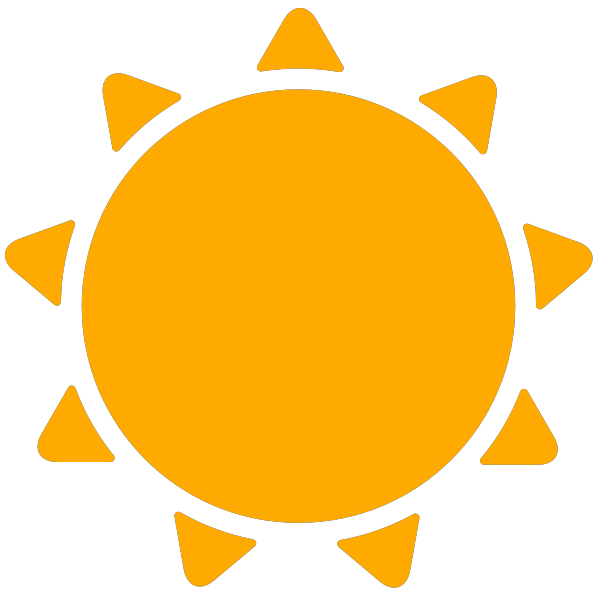 Dry conditions will prevail statewide in the wake of yesterday's cold front and as high pressure slides east from Louisiana toward the Florida Peninsula. Skies will be sunny statewide. North to northeast winds this morning will shift late this afternoon to the southwest in the Panhandle and Big Bend and to the east in the Peninsula. Highs will be in the mid to upper 50s in North Florida, in the lower to mid 60s in Central Florida, and in the mid to upper 60s in South Florida.
Overnight, the southwest flow in the Peninsula bringing moisture to the region may cause some light, isolated showers along the eastern Big Bend coast, primarily after midnight. Otherwise, dry conditions will continue. Clouds will gradually increase in North Florida, but skies will remain mostly clear in Central and South Florida. Lows will be near 40 to the lower 40s in inland portions of North and northern Central Florida, in the mid to upper 40s in the rest of North and Central Florida, and near 50 to the lower 50s in South Florida.
A high risk for rip currents is forecast for West Coast beaches from Pinellas County to Lee County due to northeasterly 10-15 mph winds and wave heights of 2 to 3 feet. A moderate risk for rip currents is forecast for Panhandle beaches from Walton County to Franklin County due to 5-10 mph onshore winds and wave heights of 1 foot or less. A low risk of rip currents is expected at all other Florida beaches today. Beach goers are urged to check with local beach rescue for the latest surf conditions and to always swim within sight of a lifeguard.
The Santa Fe River at Worthington Springs is in minor flood stage this morning, and adjacent river gages are in action stage. No other river or waterway is in flood stage as nearly all river streamflows are average to above average. For more information on specific river stages, please visit the Southeast River Forecast Center here.
There is a low to moderate fire weather threat in Florida today primarily due to expected relative humidity near or below critical values this afternoon. Winds will generally be less than 10 mph this morning before increasing late this afternoon and evening. Wildfire activity continues to be low throughout the state, and with the exception of those counties with a year-round ban, there are no counties with a burn ban in place.
Florida's ESF-18 is committed to engaging the private sector in disaster response.
The State's response effort is initiated through the State Emergency Response Team (SERT), which is comprised of Governor-appointed Emergency Coordination Officers (ECO) from State agencies and volunteer organizations. Emergency Support Function (ESF) 18 Business, Industry, and Economic Stabilization integrates disaster response with private sector organizations. ESF 18 coordinates local, state and federal agency actions that provide immediate and short-term assistance for the private sector. Further, ESF 18 works with business and industry to identify available resources to meet the needs of the State and its citizens.
Working together to ensure that Florida is prepared to respond to emergencies, recover from them, and mitigate against their impacts.

Mission of SERT and the Florida Division of Emergency Management